Should Justin Bieber Change
swingerofbirch
Aug 24, 06:10 PM
finally a rumor!

after weeks of speculation on the forums, a front page rumor feels fact!

holding my thumbs for a conroe imac! (a swedish expression...i think?)
---
Justin Bieber, a 16-year-old
http://www.cloverleaf.ca/images/products/448/CloverLeafSmokedOysters.jpg

... along with a bag of walnuts, carrots and some eggs.

Mmm... I like oysters. :)
---
Justin Bieber 16 year old
Didn't read the article yet, but why on earth would Apple announce an iTunes/Movie rental service at the WWDC? With Leopard and the probability of new hardware announcements, it looks like Jobs is already going to be plenty busy giving that slide clicker of his a workout. So unless there is some sort of special tie-in with yet to be disclosed Leopard whiz bang technologies and the Video service, why WWDC?

It also strikes me that the WWDC isn't really the venue for this sort of announcement. It always gets a lot of media attention, but mostly the kind of attention that appeals mostly to nerds and not the general public per se - the target audience for Apple's video what-have-you wares. One of those hasitly assembled Apple "special events" or Macworld seem more logical for this sort of thing.
---
The 16-year-old singer phoned
the guy looks like he really took care of the car (based on his ad). The pictures make it seem mint, and he says all maintenance has been done regularly.

As I said before, there is no substitute for a thorough pre-purchase inspection by a competent BMW shop. These cars can be money pits.

I found the bimmerforums site a few days ago and have been searching quite a bit. Nothing I am finding seems out of the ordinary, or something I haven't seen yet.

Bimmerforums is mainly an E36 site. Bimmerfest is a better E46 resource.
---
Justin Bieber Dials The Wrong
For 10 to 15 bucks these videos better be a higher quality than their current videos in the iTunes Music Store.


I was hoping they'd be releasing a Mac Media Center to compliment this movie service, but after today's iMac update that seems unlikely (the 24" iMac would have been the perfect all-in-one media mac).


As for Disney and Apple, who would have thought! :eek: ;) :p
---
Justin Bieber got tat tat
You still don't get it. It is having all your music with you. The choice to play anything you feel in the mood to hear , not that you play it all from start to finish.

That's exactly it. I bought an iPod classic so that, of the 18,551 tracks I have within my iTunes library, when I am feeling the urge to listen to one of them - I absolutely know that I have it on me.
---
Sister ieber older that may
I actually prefer the rental method. I have so many movies I've bought over the years and on average I've watched them maybe 3 or 4 times. Yes, some I've actually watched 5 or 6 but alot of those now are shown on Network, and with HD tv and tivo I won't buy any new ones. But we still rent(for free, from our library) anywhere between 6 to 8 movies a week. So, if the new itunes video store can rent rent movies at .99 cents for a 3-5 day unlimited viewing I'm in. At 1.99 I might rent a few at 2.99 I really doubt it. at 4.99 no way in hell.

I still don't understand how QT is capable of doing this since Apple hasn't really implemented any kind of DRM into there players(fairplay, is a joke)
---
Justin Bieber is 16 years old
A 23" Merom iMac. Really nice! But I was hoping for Conroe to power the next iMac series. A bit underwhelming. Isn't the Conroe supposed to have a solid performance edge over the Merom? A faster FSB and higher clockspeeds?

What to think of this? Sure, in some tests Merom performs up to 40% faster than Yonah, but in others it only shows a puny advantage. The truth is bound to be somewhere in between those claims. So, Merom performs some 20% faster than Yonah. That's nice, sure, but not exactly overwhelming.

I don't like this. Don't know why exactly...

23" I do like, though. What GPU will power that display? Hopefully an X1900, although an X1800 is more likely. What will it cost. Man, too many questions right now.

What about Merom powering the 17" and 20" iMacs, and the 23" imac being powered by Conroe?
---
justin bieber old hair.
rorschach
Mar 30, 09:04 PM
-Preview has a loupe tool like Aperture does.

-Spotlight menu has options to "Search Web" and "Search Wikipedia"

-"Send Do Not Track HTTP Header" option in Safari

-Font Book has a "Find fonts anywhere on this computer" option
---
Justin Bieber sure knows
Rodimus Prime
Feb 26, 11:14 PM
I currently have a 4.7L V8 Dodge Dakota. I'd buy a diesel version of it in a heartbeat. I could still get the power/hauling ability needed but have the mileage to justify having the pickup.

But now with the possibility of having $5/gal gas looming, the 18 HWY MPG may force my hand.

Had the truck for over 5 years, but it may get too cost prohibitive to keep.

I take it you need to haul, tow stuff often enough that not having the truck would be painful.

My dad refuses to get rid of there 1995 Ram that gets like 15 MPG HWY on a good day because it is nice to have a truck for when stuff needs to be hauled or we need the bed.
Mind you the truck has been pretty much reduced to just that type of duty or if one of our other cars are out of action for one reason or another it is a spare vehicle.

SUV and trucks have their places. Problem I see is to many people only want trucks when really in a family with 2 vehicles you really only need a max of 1 SUV/truck between them and a car for the rest. That is how my parents did it for a while. SUV for my mom/family car and a gas and my dad drove a car.

Dad car mainly went 2 and from work and my mom SUV was for when the family went somewhere together and my mom drove it to and from work but my mom drove like 6 miles each way compared to my dads near 30 miles each way.
---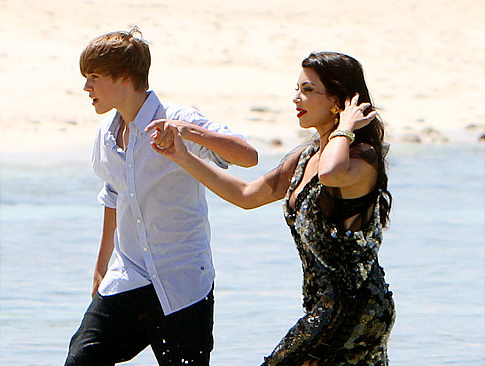 Justin Bieber and Kim
brepublican
Aug 16, 08:36 AM
So what else is new? We all know its coming...
---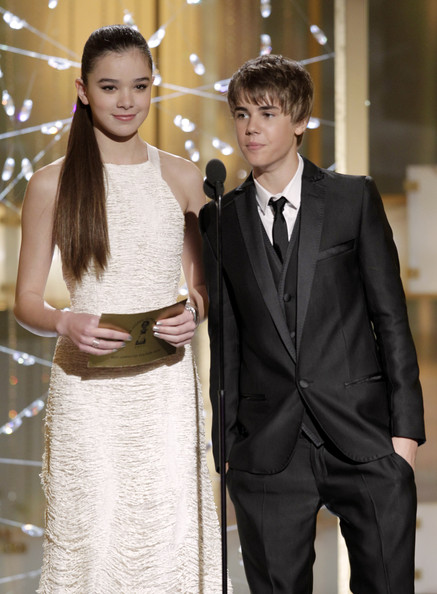 16-year-old singer, Justin
http://www.tuaw.com/2010/10/22/timeline-tweak-returns-imovie-11-to-old-school/

The funny thing is, I'd swear you could always do that. I know I was doing that in when I edited a feature using iMovie. (I was fascinated by the little scaling animation Apple does when you switch between layouts... )
---
Justin Drew Bieber (born in 14
Bonsai1214
Sep 19, 08:56 PM
solid. probably going to go for that grip vue. got a question about it though. does it have direct access to the buttons, or does it have a button you press that presses on the button? i hope you guys understand. haha.
---
Favorite Justin bieber picture
Here we go again...

Timeline of my usual events for an Apple conference, all times are in AEST:

10pm: Some sort of massive leak comes out and we all post madly about it.

11pm: Someone figures out the leak must be fake and we all post madly about it.

12am: The hour of silence as all the Americans try to grab a few hours sleep.

1am: The east-coast of the US starts to wake up and post madly about the leak - the Europeans post endless "It's a fake, here's the link." posts, the Aussies who are awake begin to get incoherent in their posts (who me?).

2am: The forums are brought to a halt by an influx of newbies asking what the chinese writing on this picture of a "Video I-Pod" means.

3am: Kick-off, macrumourslive starts running their text updates, I fall asleep at least three times during the conference and wake up each time hoping I haven't missed anything cool.

4am: Conference is either still going or winding down, if it's still going, I fall asleep yet again, if it's winding down I get a tab going and reloading apple.com/au till all the information comes online.

5am: Conference is definitely over, forum may be flakey but online - hundreds are disappointed and vow to "wait for rev B" whilst hundreds more are refuting their claims of disappointment with long posts about money. I don't care because I'm asleep.

11am: Wha? Who? Where? Oh yeah? Time to get up. Pack up laptop and hop down to the net caf? to watch the Quicktime movies that have appeared on the Apple site at proper speed (not dial-up).

1pm: Lunch somewhere.

2pm: Net caf? again for uninterrupted stream of keynote.

3pm - 4pm: Reading forums for interesting tid-bits I'd missed, start thinking about a beer.

5pm: Pub, pretending not to be a Mac nerd who has just stayed up most the night looking at websites.

8pm: Home, dinner, hopefully not making the long distance call to Bourke on the porcelain telephone.

Thus endeth Apple Conference Day. For MWSF add 2 hours to the time.
---
Sixteen-year-old Justin Bieber
Current setup... my sig.

http://img.photobucket.com/albums/v605/SilverS3/Photo-0214.jpg
---
Justin Bieber has said Hialee
portishead
Apr 21, 12:34 PM
At least he's got a birth certificate. You and Full of Win must be related. Or married. Or both.
---
Justin Bieber was just
OwlsAndApples
Nov 27, 01:10 PM
Or get an iMac...:p
---
Singer justin newer older
congrats to whiterabbit for hitting 1 million!
---
Justin Bieber Snapshots
jettredmont
May 2, 04:58 PM
I think this is pretty awesome. I know that currently all you have to do is drag the app to the trash but it always bothers me that it could leave leftover files in Library, etc., which is why I use AppCleaner. I think having this more streamlined and comprehensive way of removing apps would be a lot better.

Any app which puts stuff in Library, etc, should include an uninstaller. That is not a well-behaved drag-install app.

Of course, looking at your /Applications folder, I defy anyone to reliably pick the drag-install apps (which can just be dragged to trash) apart from the installer-installed apps (for which you will need to somehow locate an uninstaller to remove them).
---
one thing i was wondering about the iTV is: why hasn't it got an iPod dock on top of it?!

I mean I get what you are saying, but it doesn't seem like it would be very useful for two reasons. 1. By the very nature of how iTV works, you have a Mac somewhere else in the house and therefore have a tiny, hidden out of the way docking station right there. 2. iTV should either slip seemlesly into your aray of tv components and look elegant. Slapping an ipod on it makes it look like just another charging dock station and not nearly as sleek as the houaing it is in now.
---
ten-oak-druid
Apr 26, 02:51 PM
Trademark status of "app store"

The government's site on trademarks lists the status as:

"Current Status: An opposition after publication is pending at the Trademark Trial and Appeal Board. For further information, see TTABVUE on the Trademark Trial and Appeal Board web page. "

It was approved for use by apple:
"2010-07-07 - Opposition instituted for Proceeding

2010-02-04 - Extension Of Time To Oppose Received

2010-01-05 - Notice Of Publication E-Mailed

2010-01-05 - Published for opposition

2009-12-02 - Law Office Publication Review Completed

2009-12-01 - Approved for Pub - Principal Register (Initial exam)

2009-12-01 - Amendment to Use approved

2009-11-21 - Amendment To Use Processing Complete"

I believe Apple's ability to sue is based on the approval to use the TM even though the final trademark has not been fully granted.

http://tarr.uspto.gov/tarr?regser=serial&entry=77%2F525433&action=Request+Status

I remember stories claiming "tentative approval" of the app store back in early 2011. But the application history (some of which I posted above) does not have any items in 2011. Perhaps our legal experts can explain the source of these stories claiming "tentative approval early this year". Is that just a delay between legal filings and public announcements?
---
Maybe you can do video iChat sessions with an optional iSight camera right from the livingroom TV?

This reminds me of the old Zenith TVs with space phones where you could talk to a caller from the comfort of your sofa. (but voices usually sounded like it was underwater).

I still have one of those
---
superleccy
Aug 24, 07:56 PM
What the @*!& is Labour Day? Something to do with Tony Blair?
---
To say any one country defeated the nazis really isn't true. It's as unreasonable a claim as rasmasyean's wargasmic fantasy :p

As it was, the nazi invasion of russia came very close to success. Would the soviets have defeated the nazis if germany hadn't also been engaged in northern africa ...

which brings us back to the original topic: guess what happened 70 years ago in March: the german Afrika Korps and Luftwaffe started their operations in Libya. .. and some people wonder why the germans didn't want to supply troops planes for fighting in Libya.
Dropping "Happy 70th Anniversary" bombs would have been too absurd


Yeah, you're right. The UK had their entire coast surrounded by radars because they wanted to predict incomming hurricanes in some historically massive secret weather program.

ironically the british thought that they were so far ahead in radar technology/knowledge that it did cost the RAF heavily when bombing germany at night: to counter german interceptors they put a tail radar device into their bombers and at one point losses icnreased ... because it never crossed their minds that the germans simply can put a device on their night interceptors to triangulated those radar signals... which made them even easier to find ... and it took the RAF months to realize that and take them off the planes
and after that they introduced radar jammers to counter german radar.. only to be countered again with the german nigth fighters deploying homeing devices for the RAF radar jammers
---